BUSH, KATE.
30-7-58 Vocals, piano, pantomime. David Gilmour saw her playing and offers her to help her to make an album;
Kick Inside ('78) Andruw Powell -producer also on the second album Lionheart ('78). Mucisians;
Ian Bairnson -guitars,

David Paton -bass,

Stuart Elliott -drums,

Duncan Mackey -keyboards,

Francis Monkman -harpsicord, (This guys above are know from The Alan Parsons Project).

Peter Perrier- drums,

Pat Martin- bass. Two members of Unicorn

David Gilmour, guitar, producer & engineer,

Alan Murphy &

John Gilblin - bass.

Barry DeSouza - drums

Paul Keogh - guitars

Bruce Lynch - bass

Alan Parker - guitar

Alan Skidmore - saxophone

Morris Perth - percussion,
Never for Ever ('80);
Max Middleton
Roy Harper a.o..
The Dreaming (1982):


Stewart Arnold: vocals, background vocals
Jimmy Bain: bass
Ian Bairnson: acoustic guitar, vocals, background vocals
Brian Bath: electric guitar
Kate Bush: piano, strings, arranger, keyboards, vocals, producer, fairlight
Paddy Bush: harmonica, mandolin, strings, stick, vocals, background vocals, bullroarer
Geoffrey Downes: trumpet, trumpet arrangement
Percy Edwards: sound effects, vocals
Stuart Elliott: percussion, drums, stick (Alan Parsons Project)
Gordon Farrell: vocals
David Gilmour: vocals, background vocals
Rolf Harris: didjeridu
Preston Heyman: drums, stick
Gary Hurst: vocals, background vocals
Seán Keane: violin
Dave Lawson: synthesizer, synclavier, string arrangements
Dónal Lunny: Bouzouki, bouz
Alan Murphy: electric guitar
Liam O'Flynn: pipe, penny whistle, uilleann pipes
Del Palmer: bass, vocals, fretless bass
Teri Reed: assistant engineer
Esmail Sheikh: drums
Danny Thompson: bass
Richard Thornton: vocals, choir, chorus
Eberhard Weber: bass
Bill Whelan: horn arrangements, string arrangements

Michael Kamen takes over from Andruw ('84, '89 & '93, with Charlie Morgan on drums).
Kate borrows the heli from the Wall for Hounds of love '85.
The sensual World ('89)
Alan Murphy- guitar (Level42, he died before this album was released)
Nigel Kenedy- violin,
Stuart Elliot,
Mick Karn (Japan).
The Red Shoes ('93)
Elliot,
Giblin,
Kennedy,
Prince,
and more guys.
Mick Karn,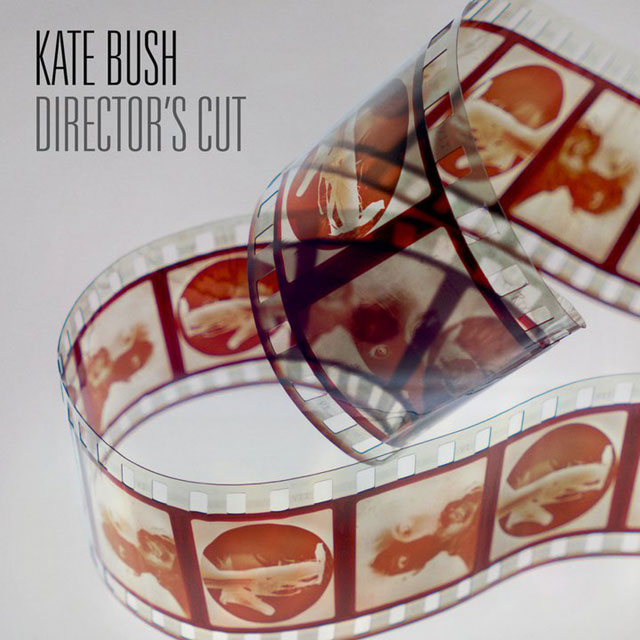 John Giblin &
Eberhard Weber - bass
Stuart Elliott,
Peter Erskine &
Steve Sanger - drums
Bosco D'Oliveira - percussion,
Gary Brooker - Hammond Organ,
Dan McIntosh - electric & acoustic guitars,
Paddy Bush and Lol Creme provide vocals,
late Michael Kamen - orchestral arragements
Paddy Bush, Michael Wood, Gary Brooker and Lol Creme provide vocals,
Rolf Harris - didgeridoo.
October 2010:

A sound clip featuring about 60 seconds from "She Moved Through the Fair", the duet that Kate (relatively) recently recorded with Rolf Harris, has surfaced on Youtube Ralp sung with Kate on Aerial aswell.
News March 2011.
Kate Bush releases an unusual new album "Director's Cut" on May 16 on her own label Fish People, in conjunction with EMI.
On "Directors Cut" Kate revisits a selection of tracks from her albums "The Sensual World" and "The Red Shoes", a process that presents a fascinating portrait of an artist in a constant state of evolution. She has re-recorded some elements whilst keeping the best musical performances of each song – making it something of a director's cut but in sound, not vision.
A new version of "Deeper Understanding" will be released as a single in April. Although written some twenty years ago, the song may be more relevant today than ever…
And she is working on new material.
This from a film sound track:

50 Words For Snow a new release in Nov 2011!

Kate Bush – vocals, piano, keyboards, bass
Danny Thompson - bass and 72 years young, (Alexis Korner, Pentangle, Bert Jansch, Nick Drake, Five Leaves Left, David Sylvian, Talk Talk and and and)
Andy Fairweather Low - vocals and a bit younger (Roger Waters, Eric Calpton and and)
Stephen Fry - keyboards
Steve Gadd - drums, (Eric Clapton, Paul McCartney, Paul Simon, Steely Dan, Joe Cocker, Chick Corea, Eric Clapton, Al Di Meola, Carly Simon, Jon Bon Jovi, The Bee Gees, Michael McDonald and and and )
Albert McIntosh - talks and just became 13 years young
Stefan Roberts and Michael Wood - vocals
John Giblin - bass (Peter Gabriel, Simple Minds, Fish, Alan Parsosn, MAnfred Man and and and
Elton John - vocals
Del Palmer - bass, bells
Dan McIntosh - guitar
Jonathan Tunick - orchestral arrangements

A review by John Mulvey.
Session for:

Peter Gabriel Don't give up ('86)
Midge Ure Brother & Sisters,
Roy Harper ('90 with David Gilmour).
Brazil (Soundtrack with Michael Kamen & Mel Collins '85),
Go West ('87),
Alan Stivel ('94).
David Gilmour Januari 2002, live in London.
Symfo Index.

Updated 11-12-11.

www.mostlypink.net